posted on October 1st, 2010 by Ryan Abeling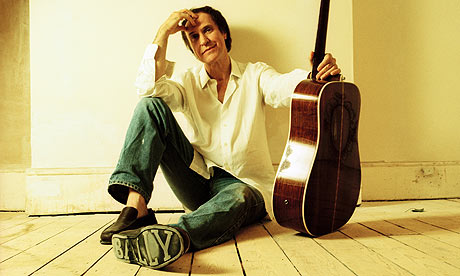 The Kinks' lead man, Ray Davies, has reemerged from the shadows with a new duets album that revisits a lot of the old material that made his name synonymous with rock and roll. The new album, titled See My Friends, features a wide range of artists, from Metallica, to Bruce Springsteen, doing the duet treatment to his greatest hits.
Supposedly the album came about after Davies recorded a duet with his former lover, The Pretenders' Chrissie Hynde. Their 26-year old love child, Natalie Ray Hynde, put the duet together, even though the two parents are still estranged. They even recorded the song and shot the video for, "Postcards From London" separately.
The record is due November 1st.
See My Friends Tracklist:
"Better Things" – Bruce Springsteen
"Celluloid Heroes" – Jon Bon Jovi & Richie Sambora
"Days/This Time Tomorrow" – Mumford & Sons
"Long Way From Home – Lucinda Williams & The 88
"You Really Got Me" – Metallica
"Lola" – Paloma Faith
"Waterloo Sunset" – Jackson Browne
"'Til the End of the Day" – Alex Chilton & The 88
"Dead End Street" – Amy Macdonald
"See My Friends" – Spoon
"This Is Where I Belong" – Black Francis
"David Watts" – The 88
"Tired of Waiting" – Gary Lightbody
"All Day and All of the Night/Destroyer" – Billy Corgan