posted on June 19th, 2012 by Justin Pansacola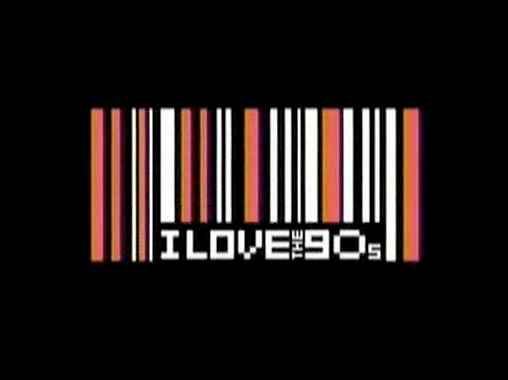 The babies of the '80s have achieved enough temporal distance from their upbringing that they can now look back on the 1990s with nostalgia. It's only in hindsight, over a decade removed, that we can actually recognize the characteristics that made the time: our fashion, our technology and, of course, our music.
But just talking about '90s music is boring. We all know the big names, the ones that have superseded the decade that wrought them and become established acts that are still active today. The fun in nostalgia is looking back at the ones that you've forgotten. In a way, by rising to fame and then disappearing all within a few years establishes you as a cultural anchor. You can bet that when a "Classic 1990s" radio station surfaces, it's going to feature these guys.
Near and dear to my heart is Silverchair, best known in the '90s for being a poor man's Nirvana. Their first claim to fame was through their album Frogstomp and their single "Tomorrow." If that doesn't ring any bells, you might remember "Ana's Song (Open Fire)", a dark,  personal ballad about anorexia struggles, which got them real MTV traction. The stateside success made them our quintessential Australian band for a good couple of years until The Vines took it all away. They didn't make it up to us in the year 2000, but they remained a megaband that filled stadiums in their native Australia when most Americans traded them in. I'll always remember them for their later highly orchestrated work and lyrics that still make no sense to me.
Seven Mary Three, or 7M3 as superfans would call them, are the band responsible for such 1996 alternative rock jams as "Cumbersome" and "Water's Edge." If, after listening to these songs, you can't remember them filling the airwaves, that is forgivable. They sound like every other band who wished they were Pearl Jam in the '90s. Yet there was a time when these guys were the new hotness, and they reached platinum status in less than a year on that wave of popularity. But all waves crest, and what was once a platinum-level band eventually charts new at #178 in 2001. This is the darkness that awaits us all.
The 1990s were an especially exciting time for hip-hop, then a much younger genre that was still developing its canon. When people get nostalgic about '90s rap, (read: VH1′s "I Love The 90′s" and throwback DJ sets) they always go to the humor of Skee-Lo and "I Wish." But there doesn't seem to be nearly enough talk about Ini Kamoze and reggae/rap hit, "Here Comes The Hot Stepper." Even today, that's still a cool bass groove and it's full of hooks. It's become one of those songs that people would recognize if they heard it, but don't know the artist or the song name, if they ever knew it at all.
Even fewer people remember the R&B group, 4PM. They had the misfortune of coming up in the time of Blackstreet, 112 and Boyz II Men, so it's no surprise that time has swallowed them whole. Their hit, "Sukiyaki" is an English cover of a Japanese song and exemplary of everything that was popular in R&B at the time: the group harmonies, the snap-along intro, and of course, the baritone guy doing a spoken word interlude that refers to you as "girl." It was a simpler time!
There are some that say nostalgia is a poisonous idea, that looking to and rehashing the past is a lazy endeavor for people who don't want to make the future. There's something to that! Retromania has its limits, and the future always has the potential to be better than the past ever was. So while I'm always in favor of progress and the cutting edge of now, I can't help but appreciate the harmlessness of self-contained nostalgia. Not necessarily reverent or condescending, but the type of nostalgia used for looking at washed out family photos. It's more about remembering the old times with our new brains and seeing what they've evolved into: strange landmarks of a time that grow continuously further away.