VSQ Guilty Pleasure Movies
Did you see
Fast Five
last weekend? That's not a trick question. Millions of people did, making this fifth installment of the
Fast and the Furious
franchise something of a surprise box office smash. In fact,
Fast Five
set the April weekend box office record, opening at number one and raking in 83.6 million dollars on its first weekend. We didn't see that one coming. This Paul Walker/Vin Diesel shoot 'em up, blow 'em up, drive away real fast flick has got us thinking about other guilty pleasure movies that we love to watch when no one else is around. Here are five of  our favorite guilty pleasure films. Don't tell anyone we told you.
Road House
This 1989 flick stars an in his prime Patrick Swayze as Dalton, a professional bouncer with a philosophy degree and a Mercedes. He takes a gig at a rough club in a tiny southern town. Here, he gets the babes, takes down the bad guys and looks good (in his tight jeans) while doing it. That's about all you need to know. This film also works with the volume turned down.
Twilight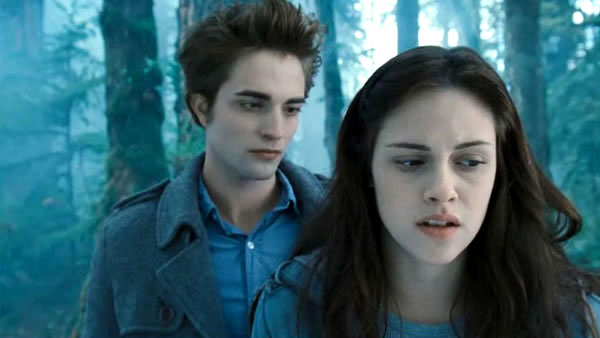 Laugh out loud preposterous as the dialogue might be ("You know, your mood swings are kinda giving me whiplash," says Bella), there is something captivating about the forced drama of the film's shaky hand held camera shots and the perpetually pained looks on Edward and Bella's faces.
Purple Rain
Yes, the script, plot and acting in this 1984 Prince vehicle all have the depth of a wading pool, but his Purple Highness carries the film on the strength of his charisma, musical chops, perfect curls and badass motorcycle. The
Purple Rain s
oundtrack has stood the test of time with slightly more success.
Con Air
When this 1997 action flick comes on basic cable on a random Saturday afternoon, it stays on. At least until the scene when hero Nicholas Cage, dirty, sweaty and sporting a long haired wig, demands that bad guy Billy Bedlam "put the bunny back in the box" in his ridiculous Southern drawl. ("Why couldn't you put the bunny back in the box?" Cage laments, after killing Bedlam).
Zoolander
Clearly ridiculous from start to finish, but Will Ferrell's turn as evil fashion impresario Mugatu added to the sheer comic brilliance of Owen Wilson and Ben Stiller's "walk off" . Plus the scene where the male models have a fight with gas hoses; well, they all make us laugh. Bonus points for the David Bowie cameo, too.
Be Sure to Check Out:
Vitamin String Quartet Tribute to Twilight and more!
Available at
iTunes
and
Amazon
Albums
Summer is almost upon us and many of VSQ's favorite artists are releasing albums just in time to make our backyeard BBQ playlists. Here are the best of early summer's album releases. Raphael Sa...
Read more
Adele
Available now! VSQ Performs Adele
Descriptions: Adele has brought soul ballads to the masses at the young age of 19.  Vitamin String Quartet Performs Adele takes on both her tender and fervent hits such as "Chasing Pavements", ...
Read more