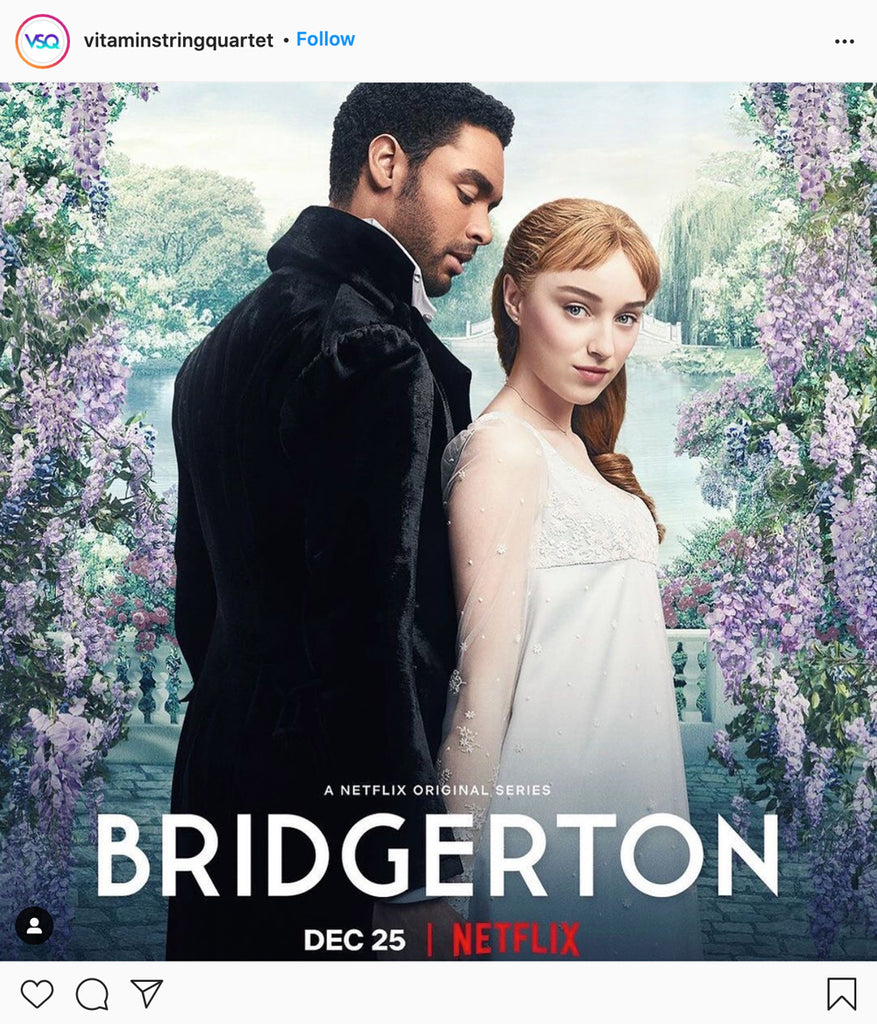 Last week, Netflix released the first season of their brand-new series, Bridgerton. We're pleased to share that our music is quite beautifully featured in the show! Check out the clip here and stream the soundtrack below.

We love our fans, and we want to thank you all for your support over the years. This is a big event for us and we really couldn't have done it without all of you. So, thank you!
As a throwback and celebration, we're revisiting our video for "Bad Guy," a song featured in the show.



Check it out and feel free to remind the comment section below that you were here first!



And if you're looking for more VSQ don't forget that we recently released Vitamin String Quartet Performs the Hits of 2020 Vol. 2, available on your preferred streaming service.


---
---