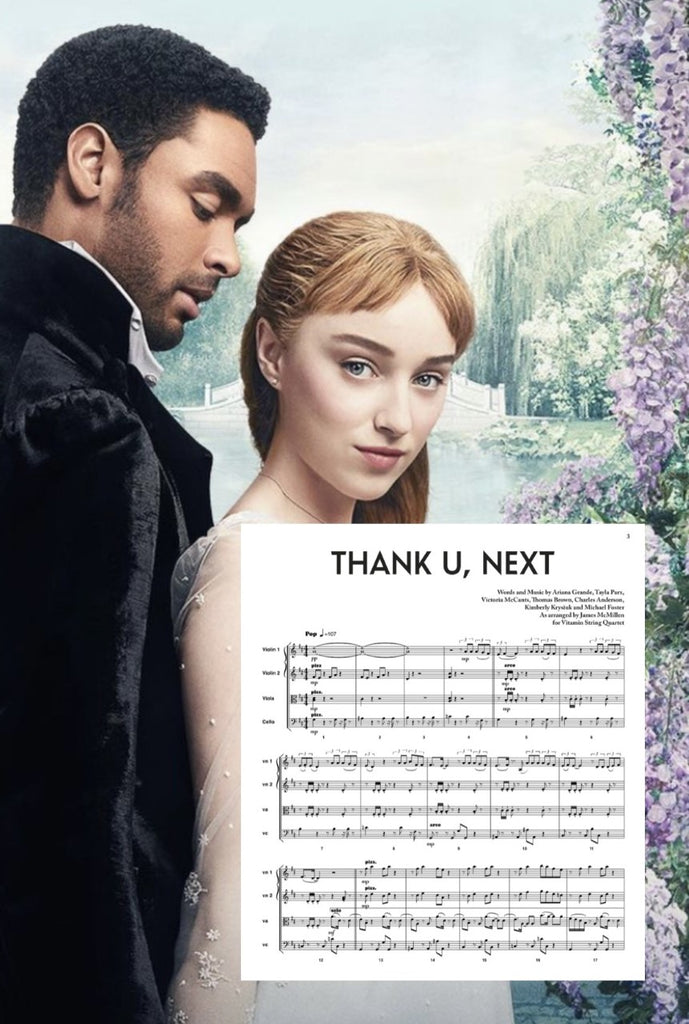 VSQ x Bridgerton Sheet Music Now Available!
Now you too can VSQ, Bridgerton-style. We're overjoyed to announce that sheet music for our arrangements of "thank u, next," "Girls Like You," "bad guy," and "In My Blood" are now available, all exactly as featured in the hit Netflix period drama.
 
Put aside your Whistledown papers and shoo away the suitors, make a musical entrance à la the stunning Daphne, or get saucy like Simon and Daphne with these new charts!
 
Click here to buy now!